CARBON 22 RIMFIRE SUPPRESSOR
LIGHTWEIGHT – RAPID COOLING – USER SERVICEABLE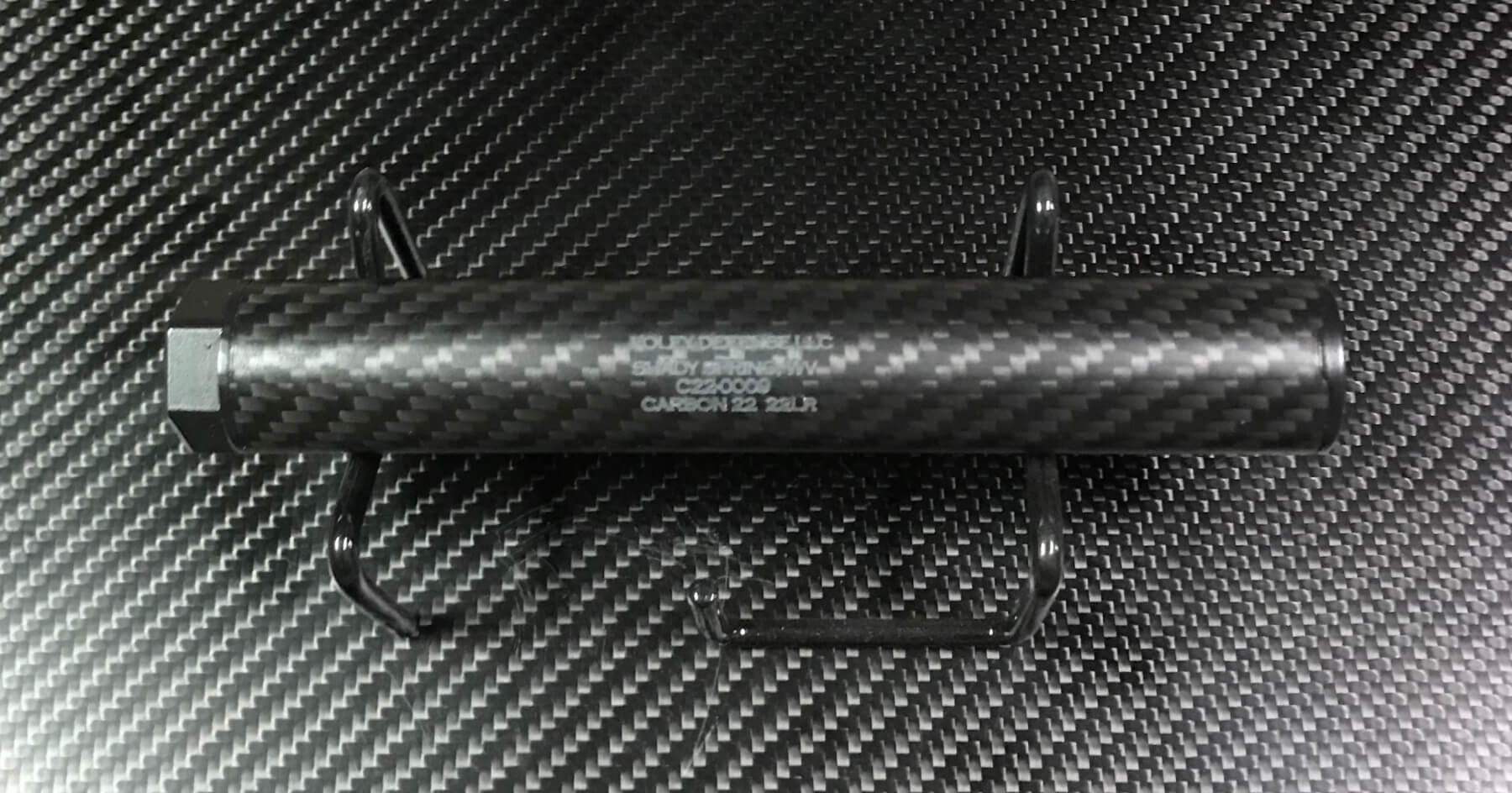 THE CARBON 22 IS MADE FROM AEROSPACE GRADE ALUMINUM AND CARBON COMPOSITE MAKING IT EXCEPTIONALLY LIGHTWEIGHT AND DURABLE. THE MONOCORE AND CARBON COMPOSITE HOUSING WORK TOGETHER TO PRODUCE SOUND REDUCTION LEVELS ONLY FOUND IN FOLEY DEFENSE SUPPRESSORS.
Carbon Fiber Composite
The Carbon 22 Suppressor tube is manufactured from carbon fiber composite and is coated with a polymer based ceramic.  This means high strength, rapid cooling, and great wear resistance.
Monocore
Low Weight / High Strength
Anti rotation locking contours prevent tube movement.
Transfers heat rapidly to the composite tube resulting in quick cool down cycles.
User serviceable, monocore separates from tube for easy cleaning.
Ceramic coated to reduce carbon buildup.
No special tool needed for disassembly, rear endcap designed for removal with 3/4″ hex socket.
Finish
Cerakote Thin Film Ceramic Coating