Design Your FD15 / FD10 Rifle – Laser Engraving

Standard Laser Engraving includes Required Marking Information (serial number, model, caliber, etc.) and Foley Defense Logo in both Zone 1 and Zone 6.
If you would like Custom Laser Engraving, please select options from the dropdown menus below. As you select options, boxes will appear for you to either upload a graphic or input text to be Laser Engraved. When a text option is selected, a font selection area will appear for you to type in the name of a specific font or leave blank for standard "Arial" font. You can see examples of different fonts by visiting Browse Fonts – Google Fonts.
Provided artwork is preferred as high quality single color JPG/PDF or a vector file: AI, SVG, PNG. If the image provided is not as previously listed, our designer can recreate your design at a charge of $75 per hour for design time. Once your order is placed, we will review your graphics and contact you with further options to proceed.
We strongly recommend customers submit graphics for review when submitting any new order containing graphics or reference images in order to minimize the possibility of an order being canceled and refunded due to graphics processing issues. To submit your order for Graphics Review or a Quote Request, please select the "Submit for Review" or "Quote Request" button at checkout, you may also use the Coupon Code "REVIEW" or "QUOTE" at checkout.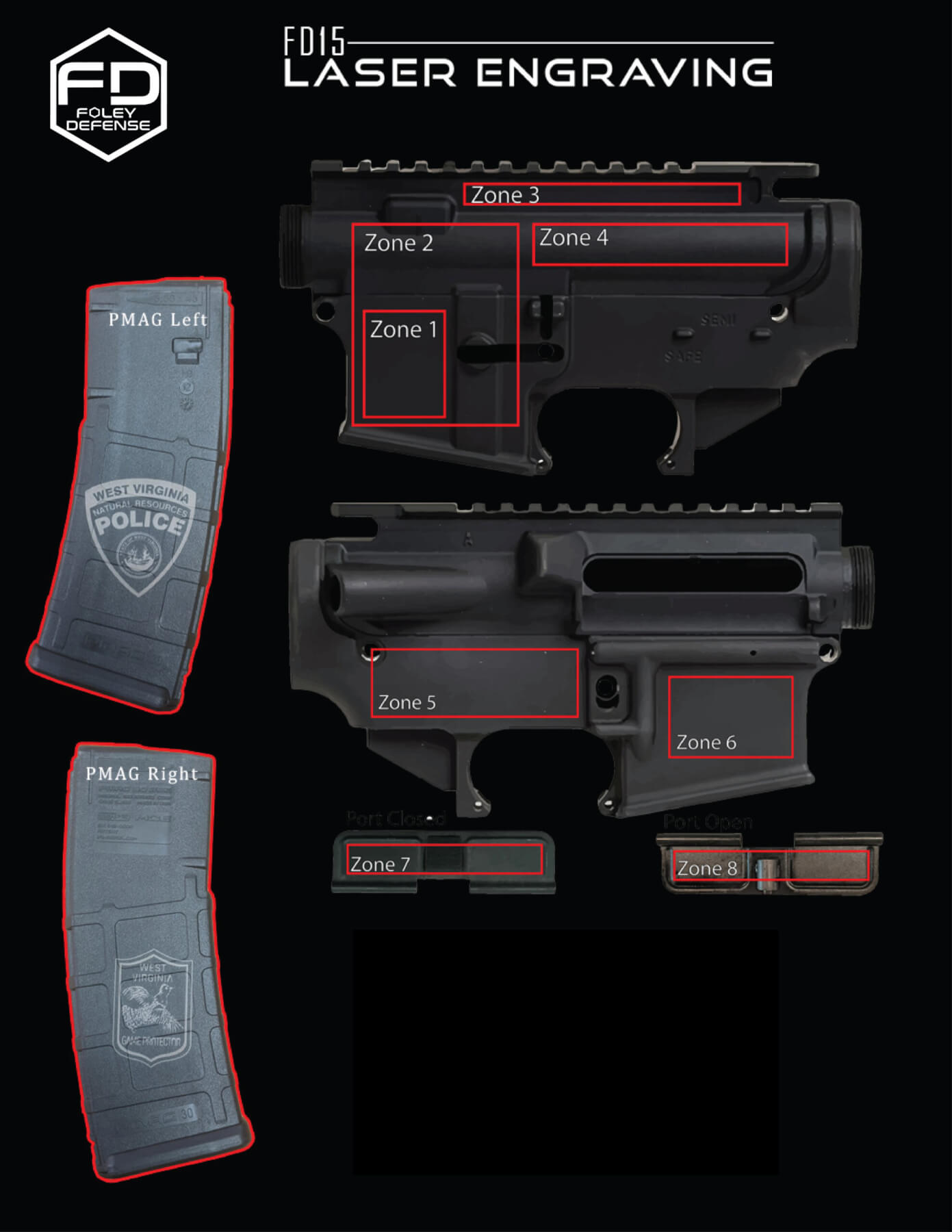 FD15 / FD10 DESIGN SECTIONS:
ONCE YOU HAVE SELECTED OPTIONS FOR A SECTION AND FILL IN ANY NECESSARY INFORMATION, PLEASE SELECT "ADD TO CART" BEFORE MOVING ON TO THE NEXT SECTION. IF YOU MOVE ON TO A NEW SECTION WITHOUT ADDING THE CURRENT SECTION TO YOUR CART, YOUR SELECTIONS WILL BE LOST.