Custom Laser Engraved Items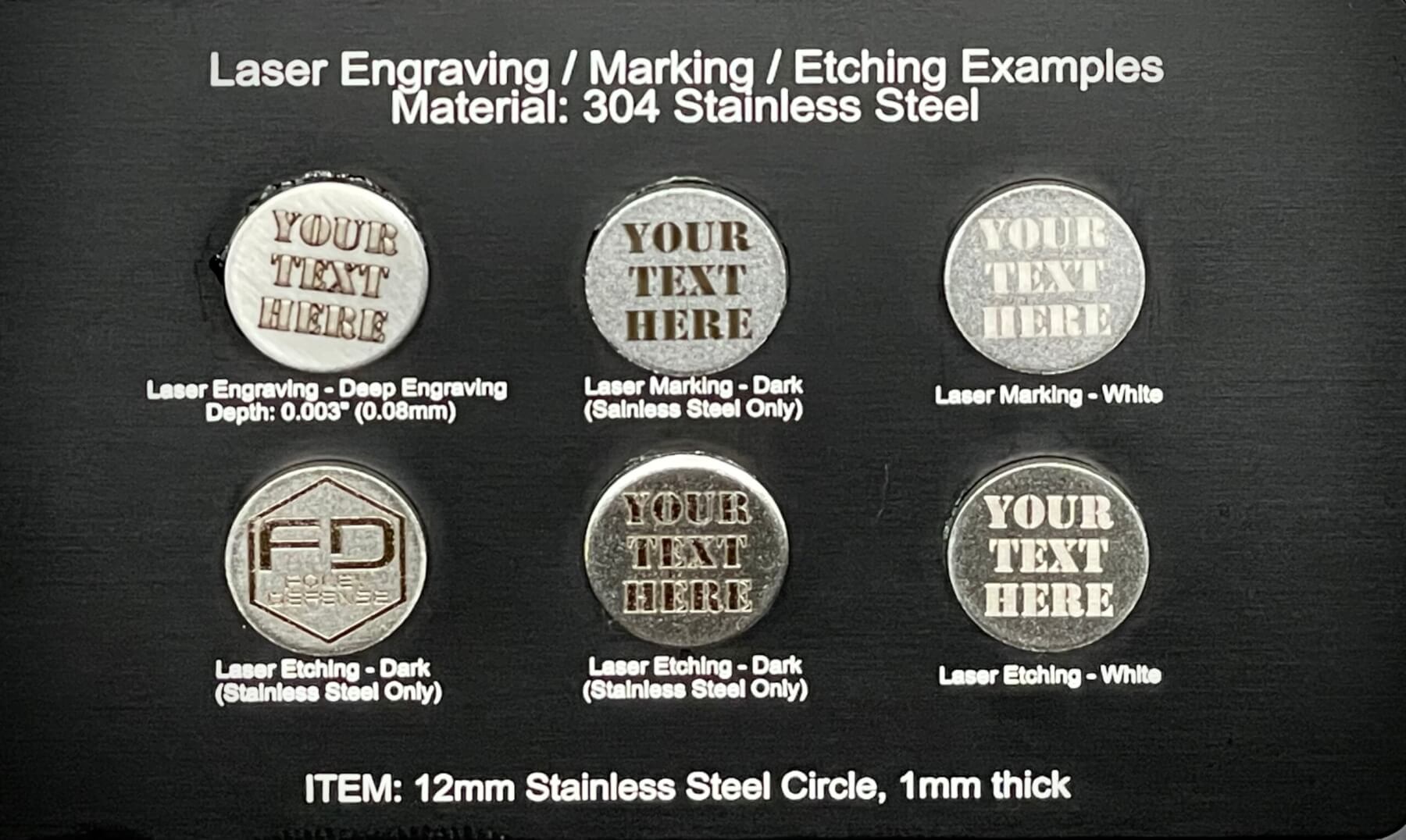 Stainless Steel Circle – 12mm
Item Description: Stainless Steel Circle, 12mm diameter, 1mm thick.
When selecting Laser Engraving options for the item in the area below, an upload tab and text input area will appear where you will upload the graphic or input text to be laser marked or engraved.
Provided artwork is preferred as high quality single color JPG/PDF or a vector file: AI, SVG, PNG. If the image provided is not as previously listed, our designer can recreate your design at a charge of $75 per hour for design time. Once your order is placed, we will review your graphics and contact you with further options to proceed or make changes if necessary.
We strongly recommend customers submit graphics for review when submitting any new order containing graphics or reference images in order to minimize the possibility of an order being canceled and refunded due to graphics processing issues. To submit your order for Graphics Review or a Quote Request, please select the "Submit for Review" or "Quote Request" button at checkout, you may also use the Coupon Code "REVIEW" or "QUOTE" at checkout.
If a text option is selected, a font selection area will apprear for you to to type the name of a specific font or leave blank for standard "Arial" font. You can see examples of different fonts by visiting Browse Fonts – Google Fonts.
Foley Defense may contact you after your order is submitted with any questions or suggestions we may have regarding graphics. Once Graphics are approved, we will contact you with instructions on how to proceed with payment and shipping if required.